M. Jason Cunningham
Managing Attorney
Mr. Cunningham is an attorney and the President of Sonnenberg & Cunningham PA. His practice concentrates on the representation of importers and exporters facing numerous issues of compliance with U.S. Customs and related laws. These issues include the classification and valuation of merchandise, country of origin marking, "Made in USA" claims, antidumping and countervailing duty investigations, exporting products from the United States, intellectual property enforcement at the border, Customs audits, investigations, and penalty proceedings.
Mr. Cunningham litigates cases before the Court of International Trade as well as before the Court of Appeals for the Federal Circuit.
Admitted to:
Bar of the State of Illinois, 1999
Bar of the State of Florida, 2012
U.S. Court of International Trade
U.S. Court of Appeals for the Federal Circuit
U.S. District Court for the Northern District of Illinois
U.S. Court of Appeals for the Seventh Circuit
Education:
St. Ignatius College Prep., Chicago, IL (Honors Degree 1988)
University of Illinois at Urbana Champaign (BA 1992)
Northwestern University School of Law (JD 1999)
Additional Languages:
Spanish
Organizations/ Activities:
Chicago Brokers and Foreign Freight Forwarders Association of Chicago: Legislative Committee Chairperson 2004 – present.
CCBFA – Director
American Association of Exporters and Importers.(AAEI) 2000 – present
Florida Customs Brokers and Forwarders Association, FCBFA
Section 201, antidumping, and countervailing duty presentations.
National Customs Brokers and Freight Forwarders Assoc. – Washington DC General Affairs Conference legislative agenda (2004 to present)
Service:
United States Peace Corps – El Salvador 1994 – 1996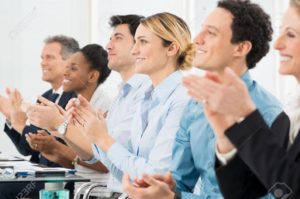 Licensed Customs Broker Paralegals
We have an extensive network of licensed U.S. Customs brokers with areas of speciality across a wide range of imported products and Customs programs.
Efficiently and expertly, they provide paralegal consulting services when needed for client projects. In some instances, they quickly review products and provide opinions that are legally recognized as "expert advice" for an importer's exercise of Reasonable Care when importing. In other cases, they can provide onsite, practical advice for importers under the direction of an attorney, which provides excellent service, efficiently.